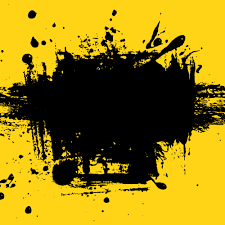 Coronavirus news of Hungary
Since our last blog article about the Covid-19 situation in Hungary ( see it on the following link: https://www.triptobudapest.hu/latest-covid-19-related-news/
there has been a couple of things happening.
We reached a "special" number again: there are about 3.25 million Hungarian people that got at least the first dose of the coronavirus vaccination
The government said, when there are 3,5 million people vaccinated in Hungary, there can be slight changes to our Covid-19 restrictions, like open air terraces of restaurants and cafés can reopen after a long closure. This will probably happen next week.
On the 19th of April 2021 kindergartens and schools will be reopened, but only for 1st, 2nd, 3rd and 4th graders; 5th, 6th and 7th graders and high school students stay with digital/online education at home (the plan is that they will return to school only on the 10th of May)
Border closure, 10pm-5am curfew remains, we still have to wear masks everywhere and are required to keep distance from others.
We still do not run our daily Free Budapest Walking Tours in the capital, unfortunately. We will keep you updated about the Covid-19 situation here on our blog, website and Facebook page as well: Free Budapest Walking Tours Facebook Page
The 2nd spring of the pandemic is here…
2021 marks the 2nd year of the Covid-19 pandemic… However, life is going on, nature is getting awake and another spring has arrived to Budapest, and to the Buda Castle District, to the Árpád Tóth Promenade: its cherry trees are beautiful just like every spring! Wish we could be showing them to you live on our daily free walking tours in Budapest that also visit one of the most popular (tourist) spots in the whole city, the Buda Castle Area which is also part of the UNESCO world heritage sights, built in the 12 hundreds.
Here is a digital teaser: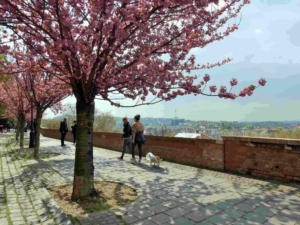 https://www.triptobudapest.hu/wp-content/uploads/2021/05/Yellow-background.png
225
225
Judit
https://www.triptobudapest.hu/wp-content/uploads/2020/07/triptobp.png
Judit
2021-04-18 18:27:12
2021-05-02 17:04:05
Covid-19 Pandemic News