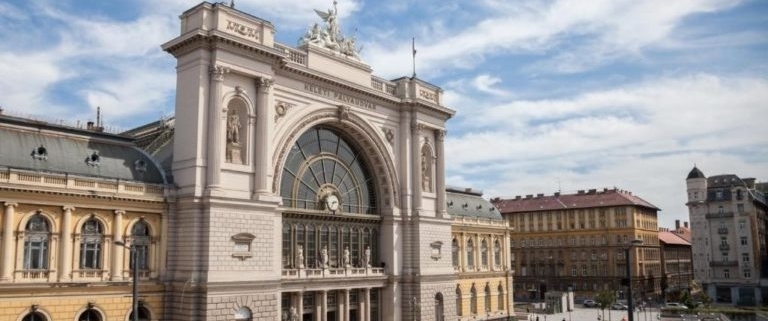 This post was born to inform you about the changes regarding the maintenance works of one of the three major train stations of Budapest, Keleti pályaudvar (Eastern railway station), and to tell you the history of this nice-looking terminal.
First, the practical info: Keleti will be closed for scheduled maintenance works from Monday, May 13, to Sunday, May 26, told the Hungarian railways company, MÁV. All trains will be redirected to other stations in Budapest. International trains leave from and arrive to Déli pályaudvar (Southern railway station), on the Buda side of the city during the works of Keleti. You can reach this terminal by taking metro line 2 until the final stop, which is the Southern railway station itself. Some of these international lines are going to: Vienna, Münich, Zagreb, Salzburg, Graz, Zürich, Bucarest. (The domestic lines impacted include major transport lines such as from Budapest to Győr and Hegyeshalom in Western Hungary, to Miskolc and Sátoraljaújhely in the Rast, to Pécs and to Békéscsaba in the South and to Debrecen, Nyíregyháza and Záhony in the East of the country.)
And now let's see some additional info about the terminal itself: The station sits where one of the main Avenues of Pest, the Rákóczi Avenue splits and becomes Kerepesi Avenue and Thököly Avenue. Its name in 1891 originates not only for its position as the easternmost of the city's rail stations, but for its original role as a terminus of the lines from eastern Hungary including Transylvania, and the Balkans. In contrast, the Nyugati (Western) railway station used to serve lines toward West, like Vienna and Paris.
The style of the beautiful building of the station is eclectic, designed by Gyula Rochlitz and János Feketeházy and was constructed between 1881 and 1884. The main facade is decorated with two statues depicting James Watt and George Stephenson. Inside of the station you can see frescos by Karoly Lotz, a famous Hungarian-German painter who also painted some of the frescos of the Parliament and the Opera house.
Keleti pályaudvar has been a station on the M2 (East-West) line of the Budapest Metro since the line opened in 1970. In March 2014, Line 4 opened making Keleti a transfer point between the two Metro lines. On our free tours you can also get a useful orientation about public transport to make your Budapest sightseeing even easier.
You can also adore one of the other two gorgeous railway stations of Budapest, the Nyugati railway station on the Great ringroad of Pest, at the section which is called Teréz ringroad. This building was designed by the Eiffel brothers in the 1870s.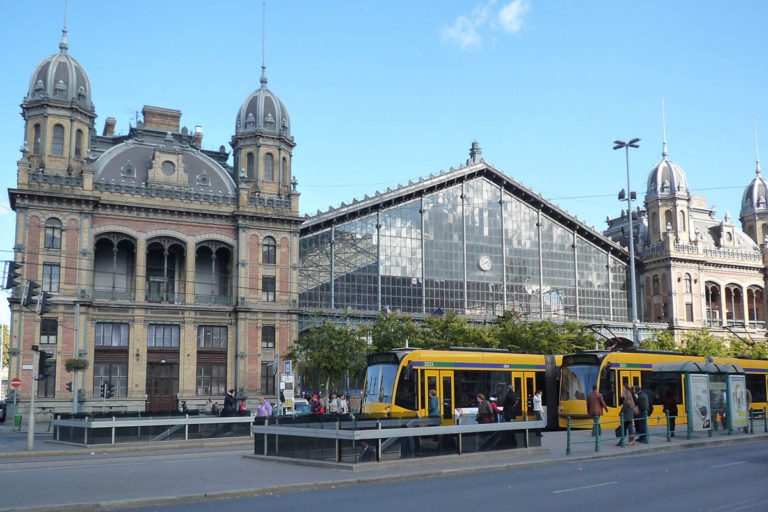 https://www.triptobudapest.hu/wp-content/uploads/2020/09/Keleti-Railway-Station-closed-for-maintenance-works.jpg
512
768
Trip
https://www.triptobudapest.hu/wp-content/uploads/2020/07/triptobp.png
Trip
2020-06-04 07:27:48
2020-09-25 10:18:07
Keleti Railway Station closed for maintenance works