In this post we would like to share the latest Covid-19 related news of Hungary and we are also starting to make a series of posts in which we always introduce you a Hungarian person/thing that is known all over the world or at least known widely in the world 🙂
Latest Covid-19 related news of Hungary
Since our last post on the 1st of December, there haven't been many new restrictions, but what we shared in the previous post, too. The borders of Hungary remain closed until the 1st of February 2021 (there are a few exceptions only) and there is a curfew from 8pm till 5am. We are still not running our daily English and Spanish free tours in Budapest. You can read more details about restrictions in Hungary in our previous blog article.
New series of stories about famous Hungarian people and/or things
From now on, we are going to share a few stories that we hope you find interesting.
Our first story is about Louis Madarasz (1859-1910), American calligrapher of Hungarian origin, artist of calligraphy. Also, the secrets of the Coca-Cola logo … 🙂
His grandfather, László Kisfaludi Madarász, was the police minister of Lajos Kossuth, important politican in Hungarian history, in the War of Independence in 1848-49, which was fought by Hungary against the Austrian, Habsburg Empire. We were part of it since the 1680's when Austria led a Christian army to liberate us from the Ottoman Empire. His grandfather, László Kisfaludi Madarász, initiated the dethronement of the Habsburg house. In 1850, the grandfather fled with his family to America, where he worked as a farmer until his death, living in retreat like as a hermit. He had enormous respect among the American Hungarians living in exile.
Louis Madarasz, the protagonist of our story was already born in Texas in 1859, but he always considered his Hungarian origins important, and towards the end of his life he also visited the land of his ancestors. He was captivated by calligraphy as a teenager and then his whole life was defined by the magical world of it. In the late 1870s, he enrolled at the New York University of Business, where he gained a reputation for selling artistically crafted, handwritten invitation cards and greeting cards.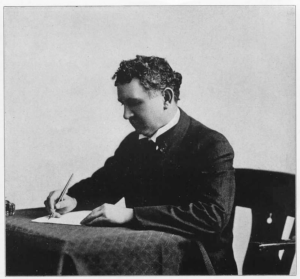 He is considered one of the most talented and skilled penman of all times. He ran a successful business, made cards, captions and entire albums written with his special letters. He specialized in writing on black paper with white ink. He worked faster and more accurately than anyone else, his style was unique. He taught his art, writing in "Madarász Style", in many schools.
He was a versatile talent, he excelled in chess, and as an actor he performed in Shakespeare plays. On December 23 1910, after he had been ill for a long time, Louis Madarasz wrote his last beautiful Christmas card to his friends and clients and then rested in peace forever…
Here comes the suspected story of the Coca-Cola logo: the company's then-accountant, Frank M. Robinson, was officially credited with "drawing" the original version, but some speculated Louis Madarasz dreamed it and put it down on paper first … if so, he took the secret with him to the grave. The following images include Luis Madarasz's signature and the Coca-Cola logo, everyone can decide for themselves… 🙂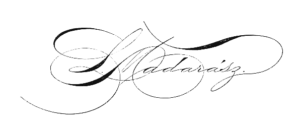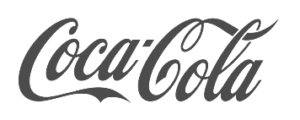 https://www.triptobudapest.hu/wp-content/uploads/2020/12/Snowy-December-background.jpg
177
284
Judit
https://www.triptobudapest.hu/wp-content/uploads/2020/07/triptobp.png
Judit
2020-12-14 15:54:13
2020-12-14 15:54:13
Latest news + A new series of stories on our blog