Read the latest Covid-19 related news and a new story in our series about famous Hungarian people and things 🙂
Covid-19 situation in Hungary
We are still in the rising period of the 2nd wave of the pandemic. Since our last post, thins hasn't changed much, let us summarize shortly what are the latest valid restrictions:
The borders of Hungary are closed at least until the 1st of February (there are only a few exceptions)
There is a curfew between 8pm and 5 am at least until the 11th of January
Restaurants can only serve take-away and home delivery orders
Hotels cannot accommodate guests except for business travelers or guests that are here for the purpose of economy or education
Gyms, pools, museums, public libraries, cinemas, zoos, ice skating rinks are closed
Everyone must keep wearing masks on public transportations, indoors, and outdoors on public areas, too (in cities that have more than 10.000 inhabitants) – in parks, nature and while doing sports masks do not have to be worn
We are still not running our daily FREE WALKING TOURS in Budapest until further notice, all gatherings are prohibited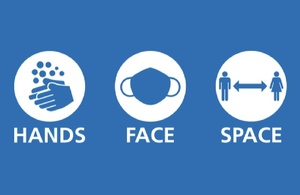 The joint story of chemical engineer Ernő Obermayer and the world-famous Hungarian Paprika spice
Ernő Obermayer (1888-1969) was born in Somlószőlős, Hungary, and graduated in Budapest with a degree in chemical engineering. In the two centers of domestic paprika production, Kalocsa and then in Szeged,  he achieved excellent results in the breeding and development of the world-famous paprika. He managed to introduce several spicy and non-spicy or sweet varieties, 80% of the domestic spicy varieties are the result of his experiments.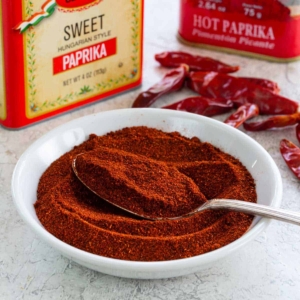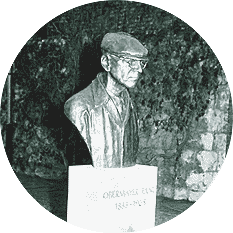 Ernő Obermayer
It is interesting to mention that Albert Szent-Györgyi, the scientist who discovered Vitamin C and whose work was recognized with the Nobel Prize in Medicine and Physiology in 1937, told in an interview what role his wife, chance and the paprika from Szeged played in his world-famous Hungarian success: "An evening my wife gave me peppers for dinner, which I didn't feel like eating, but I didn't have the courage to say that. Looking at the peppers it came to mind, thath I had never tried this plant for research and told my wife that I would take this to the lab the next day rather than eat it. I already knew that night that this vegetable was a treasure trove of vitamin C."
In his laboratory at the University of Szeged, he successfully produced large amounts of vitamin C from freshly picked sweet peppers, and it turned out that peppers are the richest source of vitamins among all vegetables, it has four to five times as much Vitamin C as lemon for example.
Ernő Obermayer, our world-renowned chemical engineer and farmer, achieved internationally recognized results in the breeding of Hungarian sweet peppers, but in addition to paprika, he was also involved in the cultivation of rice, grain, soybeans, cumin, castor and cotton.
Both the Kalocsa and Szeged Spicy Pepper grists have been included in the Collection of Hungarikums. (FYI: Hungarikum is a collective term indicating a value that is worthy of distinction and highlighting within a unified system of qualification and registry. It also represents the high performance of Hungarian people thanks to its typically Hungarian attribute, uniqueness, specialty and quality 🙂 )
To commemorate him and his work, a bust of Ernő Obermayer was unveiled in Szeged (a nice and cozy city on the south of Hungary, next to our 2nd biggest river, the Tisza) and a memorial plaque was unveiled in his hometown, Somlószőlős.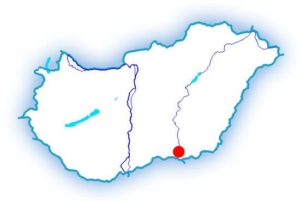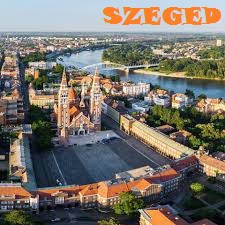 Once you can traveler again to Hungary, you can learn more about Hungarian inventions and discoveries on our General free tour of Budapest 🙂
(This story was based on a post of HUstory's Facebook page)
https://www.triptobudapest.hu/wp-content/uploads/2020/12/Winter-background-picture.jpg
850
1332
Judit
https://www.triptobudapest.hu/wp-content/uploads/2020/07/triptobp.png
Judit
2020-12-18 10:18:45
2020-12-18 10:35:51
News & The joint story of the Hungarian paprika spice and a chemical engineer