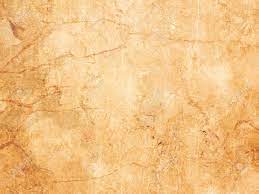 Covid-19 related news of Hungary
As we have shared in our previous blog posts (see the 2 latest Here and Here), Hungary has started easing Covid-19 related restrictions.
Inside the country almost everything is open now and can be visited with our immunity certificates (at the moment out of 10 million about 5.3 million Hungarian people got their first jab and about 3.7 million got the second dose of the Coronavirus vaccination).
However, at the moment there are only 11 nationalities that can enter Hungary without having to quarantine themselves, if they are vaccinated and have their immunity certificates with them. These are: Slovenia, Croatia, Bahrain, Romania, Turkey, Czech Republic, Mongolia, Georgia, Moldova, Serbia, Montenegro. At the moment, we are preparing to establish accepting each others immunity certificates with Greece, Israel, Slovakia and Poland, too.
We are still not running our daily Free Budapest Walking Tours yet, but planning to restart them in the beginning of July, when the European Union's mutual vaccine passport will be in use in Hungary as well.
Restart of public transport boats from the 4th of June 2021:
During the Covid-19 pandemic, the scheduled boats on the River Danube that belong to the Budapest Transport Center were not running, now they start operating again. It is a nice boat ride that can be considered to be a sightseeing activity as well 🙂
They are going to run every week from Tuesday to Sunday (not on Mondays) every 2 hours between noon and 8 pm on the following route: Vígadó square-Akadémia-Margaret Island-Batthyány square-Műegyetem-Bálna-Vígadó square. The last boat gets to the final stop at 9:15 pm.
The roundtrip boat rides can be used from Tuesday to Thursday with the monthly Budapest public transport pass (or any pass that is longer for more than one month) or by buying a 1000 HUF (roughly 3 EUR) day ticket. From Friday to Sunday the boats can be used by buying a 1000 HUF (roughly 3 EUR) day ticket with which one can ride the boats all day long that day. The tickets can be bought at Vígadó square boat station or on the boat at any stops.
Hope to see you as soon as possible on our daily Free and Private Budapest Walking Tours!
https://www.triptobudapest.hu/wp-content/uploads/2021/06/Brown-background-from-123rf.-com.jpg
194
259
Judit
https://www.triptobudapest.hu/wp-content/uploads/2020/07/triptobp.png
Judit
2021-06-03 19:56:52
2021-06-03 19:56:52
Gradual reopening of Hungary 4.