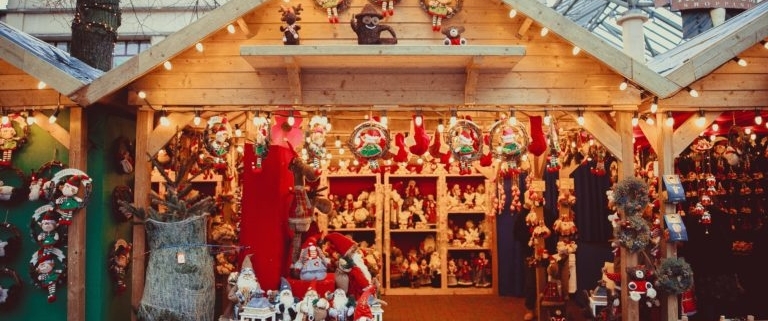 Budapest has been selected to be the most wonderful city of Europe in wintertime by CNN. The Hungarian capital has been one of Europe's leading travel destinations in the last couple of years: during the summer it is vibrant, full of festivals and programmes, and during wintertime it also comes alive offering a cosy winter atmosphere with romantic architectural creations, decorative winter lights and Christmas markets all over the downtown area. Budapest delivers a scene which can easily remind visitors of a classic Christmas movie. Besides the Christmas markets, outdoor ice skating rinks (amongst them Europe's largest outdoor ice skating rink at the City Park) help to create a perfect winter wonderland, while the spas and thermal baths offer a twist on outdoor bathing: you can sit outside in a hot pool with snowflakes falling on your head even when temperatures go under 0 degree Celsius and enjoy the experience.
LET'S SEE A FEW CHRISTMAS MARKET VISITING TIPS FROM US TO YOU!
First of all, wear good, sturdy shoes and dress warmly to be able to fully enjoy the winter wonderland, it gets cold in the evening! We also recommend fingerless gloves or mitts that allow you to handle money or eat easily. If you find something you love, buy it to avoid disappointment that comes if you do not find the items at other markets. If they are present at other fairs, too, the prices will be comparable, but maybe you have limited time to do comparison shopping.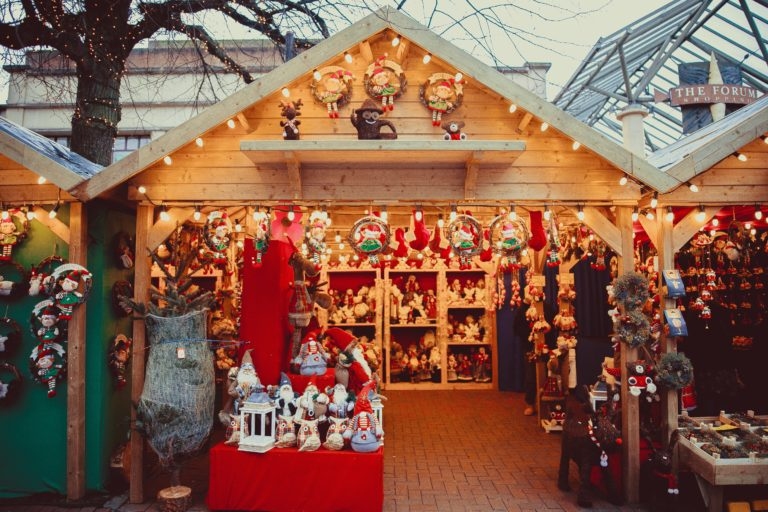 On the Vörösmarty square, where there is the main and oldest Christmas market of Budapest there are about a 120 craftsman who sell their products and there are also 16 outdoor restaurants which work traditionally with products from small producers and the best products of Hungarian small family farms. This Christmas fair was first organized in 1989 just after the regime change when Hungary became a democratic country after going through about 45 years of communist dictatorship. Every year in the last couple of years it has been amongst the best Christmas markets of Europe. They carefully and strictly select the local artists, family businesses and producers who can sell their handmade products during the time of the fair. The aim of the organizers is to preserve and present Hungarian folk and national traditions.
However, also think about how much you are purchasing and how you will pack it in your suitcase-bring bubble wrap & maybe a cylinder to put a print or canvas painting in to avoid breakage.
Most of the time they accept euros as well at the Christmas markets, but have small bills and be prepared that they will give you change in Hungarian Forints.
If possible, avoid weekends and evening hours. The best times are weekday afternoons from about 3 pm until evening to see the lights come on, too.
Stay tuned for more information, since we are going to launch an Alternative Christmas Market Magic Lights tour which is going to take place on the last days of December! Until that see you on our daily free walking tours in Budapest! 🙂
https://www.triptobudapest.hu/wp-content/uploads/2020/09/Christmas-market-time-in-Budapest-2019-2.jpg
512
768
Trip
https://www.triptobudapest.hu/wp-content/uploads/2020/07/triptobp.png
Trip
2020-06-04 08:27:19
2020-10-09 16:38:23
Christmas market time in Budapest 2019