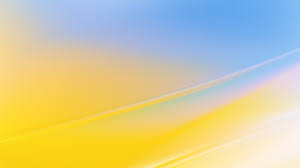 As we, the TriptoBudapest – Free Budapest Walking Tours Team, have shared in our previous blog posts, the 3rd wave of the coronavirus pandemic in Hungary has started a decline and due to this plus the vaccination a gradual reopening inside of the country has started. You can read these details here and here.
They are going to announce further easing of restrictions once we reach 5 million vaccinated Hungarian people (that got at least the first dose of any Covid-19 vaccination, according to the Hungarian rules) and then when we reach the number 6 million. At the moment the number of Hungarian people who got at least the first jab is almost 4.8 million and the number of those that got the second as well is almost 2.8 million. Right now Hungary is the 14th most vaccinated country in the world. If you are interested in more details, visit abouthungary.hu
The borders are still closed, but Hungary has established agreements with a couple of countries already about accepting each others immunity certificates, these countries are: Slovenia, Croatia, Bahrain, Romania, Turkey, Czech Republic and we are having we are having negotiations with some others, like Israel, so hopefully soon there will be more nations that can enter our country without having to compulsorily quarantine themselves after arriving to Hungary.
Still not running our free walking tours in Budapest, but as we always highlight, we can not wait to have you in Budapest again and show you our capital city, tell you about our history, culture, cuisine and much more on our daily Budapest free tours and private sightseeing walking tours! We are always posting the latest information about the reopening of Hungary and our company as well regularly here on our website and on our Facebook page, too, so stay tuned dear Everyone and have a nice rest of the week!
https://www.triptobudapest.hu/wp-content/uploads/2021/05/Background-from-123freevectors.-com.jpg
168
300
Judit
https://www.triptobudapest.hu/wp-content/uploads/2020/07/triptobp.png
Judit
2021-05-19 20:23:06
2021-05-19 20:23:06
News