Latest Covid-19 related news of Hungary
We try to keep posting about the latest and most important restrictions to keep you updated about the Covid-19 situation in Hungary, so here is what's new since our last posts:
The most important restrictions that we summarized previously (you can read them in a quotation mark following this sentence) and were going to be valid until the 11th of January 2021, has been extended until the 1st of February 2021, then they are going to see if they change them.
"
The borders of Hungary are closed at least until the 1st of February (there are only a few exceptions)
There is a curfew between 8pm and 5 am at least until the 11th of January
Restaurants can only serve take-away and home delivery orders
Hotels cannot accommodate guests except for business travelers or guests that are here for the purpose of economy or education
Gyms, pools, museums, public libraries, cinemas, zoos, ice skating rinks are closed
Everyone must keep wearing masks on public transportations, indoors, and outdoors on public areas, too (in cities that have more than 10.000 inhabitants) – in parks, nature and while doing sports masks do not have to be worn
We are still not running our daily FREE WALKING TOURS in Budapest until further notice, all gatherings are prohibited                    "
The story of Alexander Korda, world-famous film director and producer of Hungarian origin
Sir Alexander Korda, in Hungarian Sándor Korda, was born in 1893 in Túrkeve, Hungary and passed away in 1956 in London.
He was barely two years old, when thanks to the legendary French Lumière brothers, the world's first public screening took place in Paris on December 28th, 1895, giving birth to movie theaters, cinemas that defined his entire life later.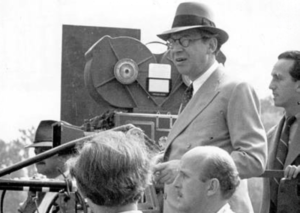 During his young years, he tried journalism, preferred to publish articles on films, was a film critic, and then worked as a director from the age of 21. From 1916 he became the chief director of a film factory opened in Cluj-Napoca, Transylvania, the seventh film factory in the world. Jenő Janovics, the founder of this film factory, later recalled this period: "Not too long ago, the young Korda was daydreaming in the New York café in Budapest (one of the most famous and fancy cafés in Budapest from the 1800's…) about having a not too well paid journalist job, then I made him sit on a train, come to Transylvania. And today? Sándor Korda, the founder of English national film production is celebrated by the audience of five continents of the world. "
In 1917, he and Sándor Korda bought the Corvin Film Factory, whose Budapest studio became the stronghold of Hungarian film production for the next hundred years.
In the early 1920s, Korda tried his luck in the big world, he worked in Vienna, Berlin, and then Hollywood as well, where he became the director of an American film studio founded by Mary Pickford and Charlie Chaplin, among others.
Korda's success in Britain
Eventually, Britain became the part of the world where he achieved his greatest success… He settled down in London and founded a film studio in 1932. His films were really spectacular, which only intensified with the appearance of color films. He has shot several internationally successful films and has even been nominated for an Oscar.
Korda had a huge hit in 1933 with "The Private Life of Henry VIII" that he directed. This film was nominated for the Academy Award for Best Picture and established Korda internationally and made a star of actor Charles Laughton. As a producer, Korda's works include movies such as the "Jungle Book", "The Scarlet Pimpernel," or "Richard III".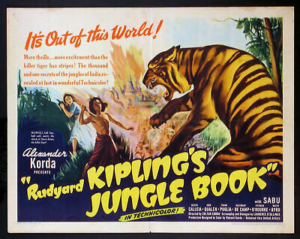 Korda was knighted in 1942, and the British Film Academy named the prize of the most outstanding films of the year after him.
His homeland, Hungary also cherishes his memory in a worthy way, he is the namesake of the Korda Film Studio established in Etyek, Fejér County not far from Budapest. It is worth a visit when you are in Hungary and have time after your Budapest sightseeing and after taking some of our free walking tours, it is an interesting and exciting adventure. Here is their website: https://kordafilmpark.hu/           (Story idea's from HUstory's Facebook page.)
Can't wait to guide you around again…
You can hear about more famous Hungarians when life is more or less back to normal and when we will run our daily free tours again…
https://www.triptobudapest.hu/wp-content/uploads/2021/01/budapest_night_featured.jpg
630
1200
Judit
https://www.triptobudapest.hu/wp-content/uploads/2020/07/triptobp.png
Judit
2021-01-19 15:57:27
2021-01-19 16:09:41
Latest news & the story of a world-famous film director and producer of Hungarian origin