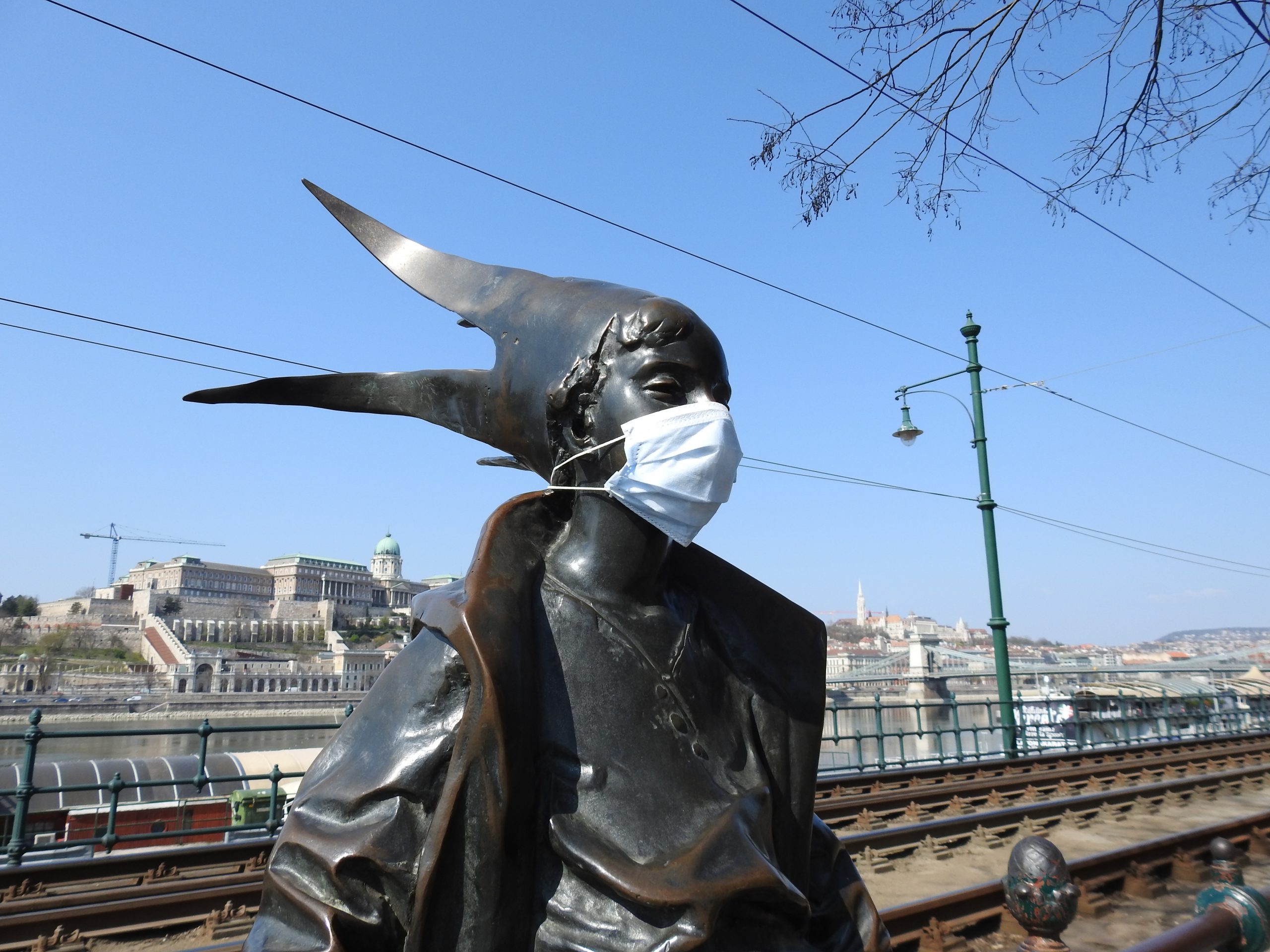 Here you can read about our tours and the latest news and measures in Hungary in connection with the coronavirus situation.
FIRST, LET'S SEE WHAT IS HAPPENING WITH OUR TOURS: 
All our free walking tours and private tours are operating now, until further notice. We update our Facebook page regularly, when there is any news, you can follow us here: https://www.facebook.com/triptobudapest.hu/
Outdoor walking tours are one of the safer activities that can take place during these times and for this reason, we're not cancelling any of our tours right now, but still taking precautionary measures to try and limit the spread of the virus. 
We also emphasize the following: please limit person-to-person contact, do not shake hands with your fellow travellers for now and try to keep some distance as well.  Buying hand sanitizer has become a serious "sport" and competition in Hungary, too, but if you can please have it with you all times and/or wash your hands with soap and water as often as you can. During our general Budapest free walking tour, there is a bathroom break when you can do this. At the end of our other free tours there are also nearby public toilets.
We are flexible with changing the route and other conditions of booked tours. 
We ask our guides to stay at home and do not work if they are unwell.
We are also limiting person-to-person contact, for example we do not make our guests sign the Disclaimer form in the beginning of our free tours, but we still consider the content of it valid:  Walking Tours Kft. will always strive to conduct a safe and incident free tour, we won't be held liable for any participant's safety or personal belongings. I hereby release and discharge not to sue Walking Tours Kft, their employees from all liability, claims demands, losses or damages on my account. Walking Tours Kft. reserves the right to deny participation in any tour or any person for any reason. The Guide also reserves the right to terminate tour service for any client at any time for good cause. We strongly believe in the value of intellectual property therefore any audio & video making during the tour requires our previous approval. Walking Tours Kft. neither shares user information with third parties nor releases personal information about you as an individual to third parties.
MEASURES THAT HUNGARY HAS TAKEN SO FAR: 
Hungary declared a state of emergency in the entire country due to the coronavirus epidemic. The special legal order allows the government to halt air traffic or public transportation, order quarantines in certain areas (or even evacuations), restrict usage of public spaces, or even prescribe civil defence obligations or draw companies under temporary state control.
Outdoors public events of over 500 people and indoors public events of over 100 people banned – this does not apply to workplaces and malls, but does apply to clubs, bigger pubs, cinemas, theatres.
No entry into Hungary is allowed from Italy, China, South Korea, Israel and Iran (except for Hungarian citizens who will automatically be ordered to self-isolate).
Schools have to close from the 16th of March, primary and secondary schools will switch over to digital remote education. 
Stay safe and tuned, we are going to keep you updated about our tours continuously!
https://www.triptobudapest.hu/wp-content/uploads/2020/06/dscn1250-scaled-1.jpg
1920
2560
Trip
https://www.triptobudapest.hu/wp-content/uploads/2020/07/triptobp.png
Trip
2020-06-04 08:59:38
2020-10-09 16:31:35
Coronavirus news – 15.03.2020.